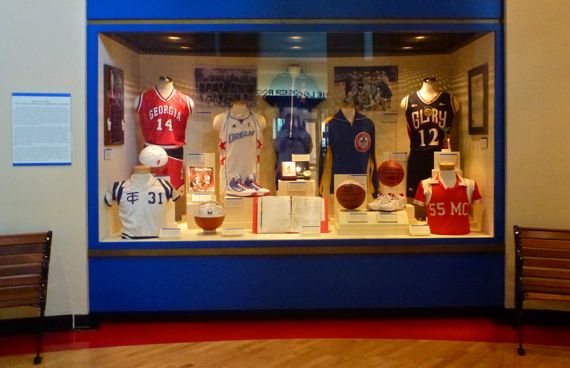 A good general elevation for Atlanta is about 1000 feet. Follow I-75 south about 85 miles to Macon—it's an easy rolling run across the Piedmont. Downtown Macon's elevation is more like 400 feet.
The Prius notices that elevation change. I averaged perhaps 51–52 mpg Macon-bound (ahem, exceeding the speed limit, too, a bit—I admit, in the interests of science—truth was, I was running late). Northbound, not so much. At the speed limit, I got more like 46–47 mpg.
And what was I doing in Macon? Spending the day at the Georgia Sports Hall of Fame. Long story, but I was in meetings, although during our afternoon break we went upstairs and shot some hoops on the half-court (or was it half a half-court?).