Early on, sunlight appeared, colorfully.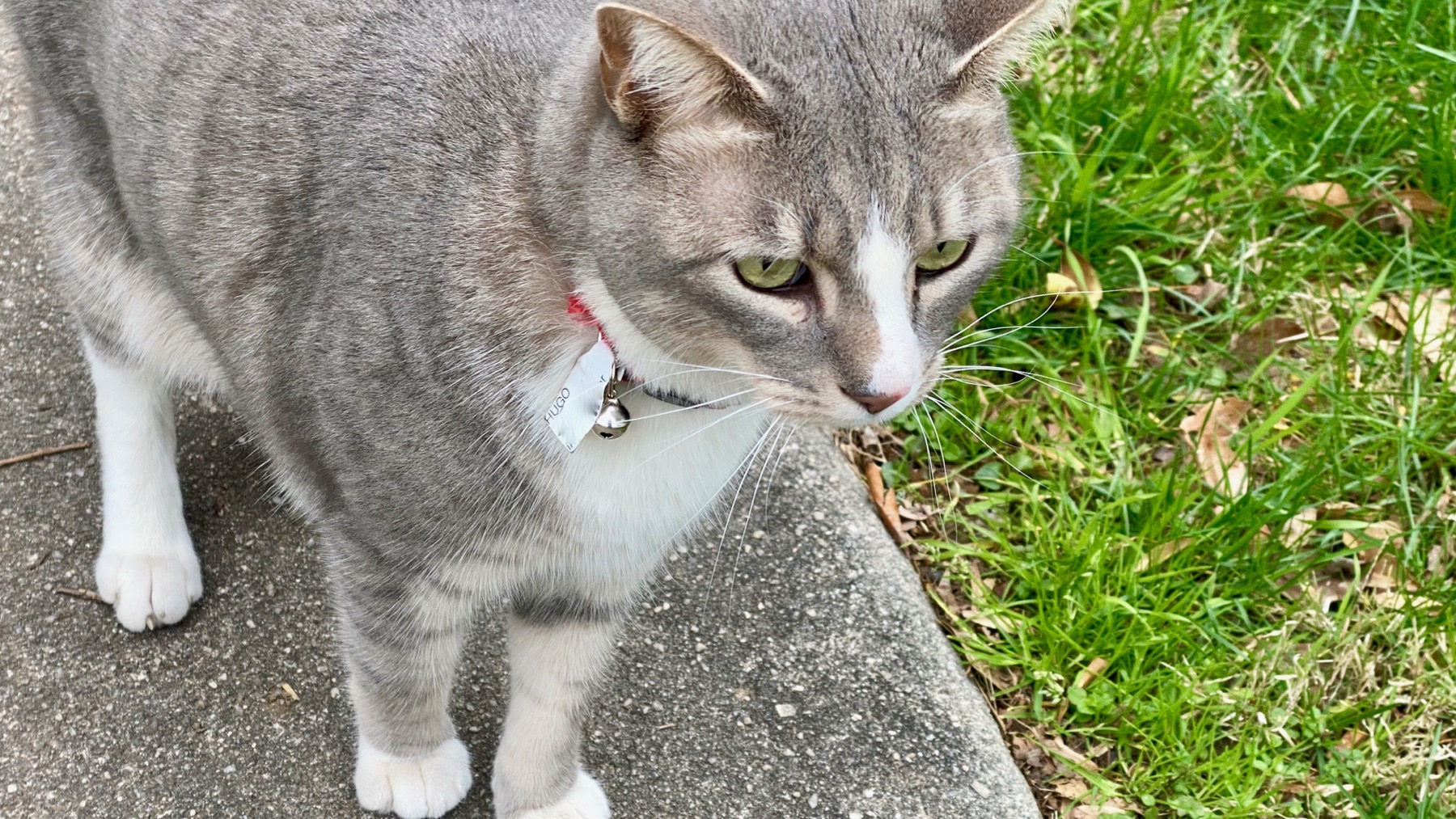 Then, things became grey and overcast. Never seen this stockinged grey cat before, yet he appeared today in my regular activity area. I heard his bell first. Tag indicates he's named Hugo. More of a mule name than a cat name, but still okay.
We must be due for rain; this birdbath (previously featured in this space, I admit), was totally dry. By an hour later: rainfall arrived…and is supposed to continue off and on until sometimes Thursday. Sigh.
Oh, the title…I realized as I walked that I was hearing more birdcalls, more calls and more species…even the one I call the Rarebit Bird, because the call sounded like that to me when I noticed it and I was, I dunno, four big years old…and still sounds to me like "Rarebit." I did identify the species a time or two, then forgot each time, but I need to do so again.
And the bees part…I walked around a corner and could smell smoke, not dominant like a house fire, but more ephemeral, as from a fireplace. But the odor was a bit off for firewood, although I cannot describe it. I looked high for a white wisp; nope, but a movement caught my eye. A man stood on a nearby porch wearing a funny outfit, with a strange and lively box at his feet. I looked closer. A man in a protective suit with a bee-box…and on the opposite corner of the porch: a bee smoker. It all fell into place.