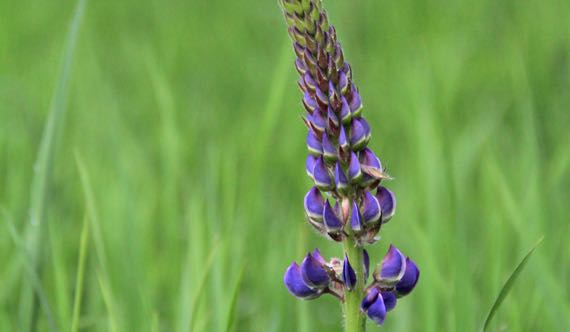 We've reset the seasons. That is, we've journeyed north far enough that early-mid summer is not now, now is early spring. And this lupine is far ahead of the curve. Most lupines in the orchard are just leaves and not even buds.
The apple blossoms have begun to open in the last four days. You can see both buds and blooms on these branches. And the cottage out of focus in the background (for those with sharp eyes).
The Guru took Droney for a run between showers and caught me burning off the trash and warming up the cottage. Honestly, I thought: no need for keeper wood—just a bit of heat to take the edge off.