Errand day! I haven't participated in errands, other than medical ones, since mid-July. Today I did!
And I'm also going to Book Club tonight! Busy day! Two out-of-the-house adventures! [I'd better go get ready!]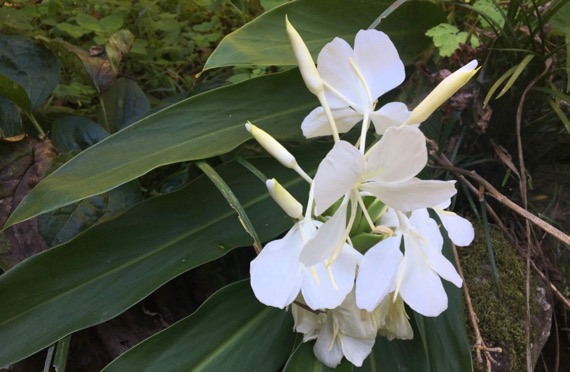 Right at home, I stopped Steed to photograph this lovely white ginger blossom cluster. Thanks for the flowers, Diane!